Exactly 75 years after its very first car left the factory, the German manufacturer presents the Porsche Mission X. Officially it is a concept car, but during the presentation it was openly hinted at a production version. It should thus follow in the footsteps of the 959 (1985), the Carrera GT (2003) and the 918 Spyder Hybrid (2013).
According to Porsche, the Mission X aims to become the fastest production sports car on the Nürburgring Nordschleife. Currently, the circuit record is held by the Mercedes-AMG One, with a time of 6.35.183 minutes
Electric powertrain, ultra-fast charging
The Porsche Mission X will feature an all-electric powertrain, with a centrally mounted battery pack behind the driver to simulate the driving dynamics of a classic mid-engined supercar. There's no further information on battery capacity or electric motor output, but Porsche is aiming for a power-to-weight ratio of 1bhp per kg. The Porsche Mission X would feature a 900-volt electrical architecture, which would allow it to recharge its batteries twice as fast as the Porsche Taycan Turbo S, which incidentally began its career as the Mission E.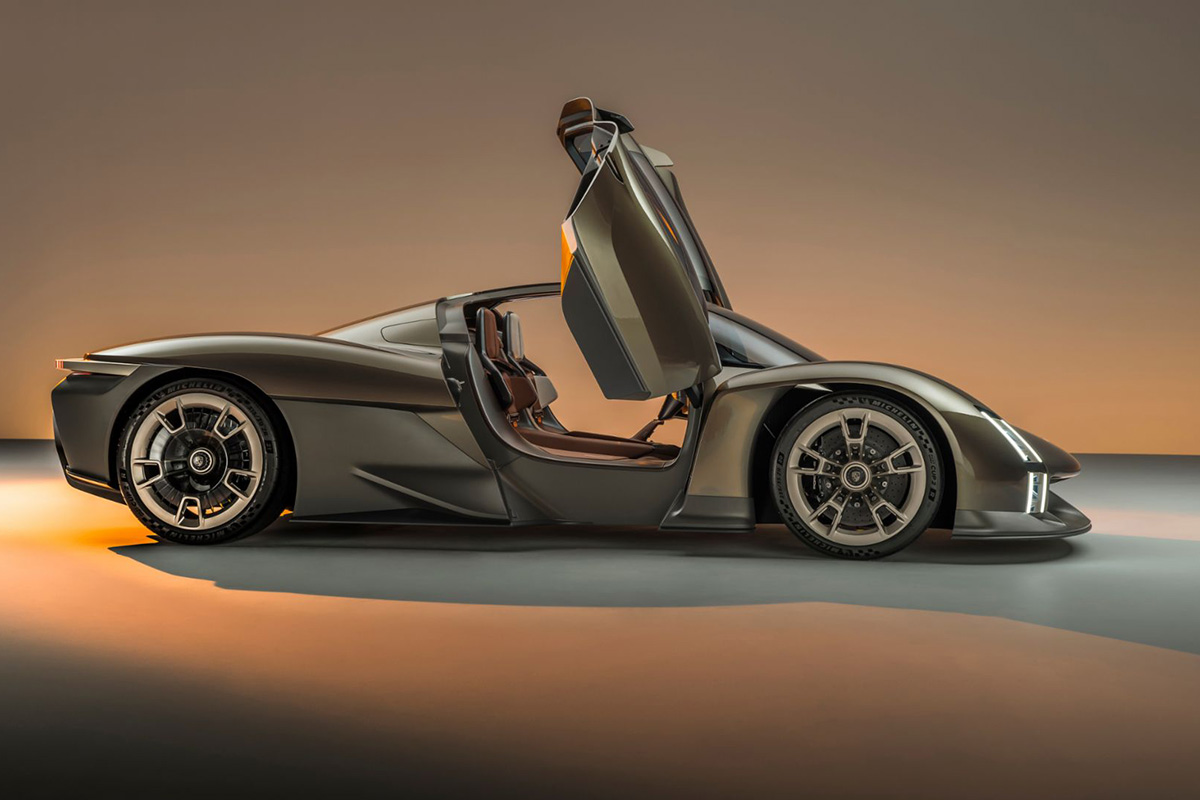 Butterfly doors and lots of downforce
The Porsche Mission X is presented on the eve of the 24 Hours of Le Mans, where the German sports car manufacturer is aiming for overall victory with the Porsche 963 LMDh. It is interesting to note that, although the concept car wears the airfoil of a real endurance racing car, including the butterfly doors, the lines of the Mission X do not have much to do with those of the 'Le Mans Hypercar. A glance at the headlights is enough to be convinced.
The body of the Porsche Mission X is shorter (4,596 mm), but wider (1,999 mm) and higher (1,199 mm) than that of the 918 Spyder. Despite the emphasis on aerodynamics, the electric supercar is devoid of overly conspicuous fins. However, the Mission X would develop more support than a Porsche 911 GT3 RS, more than 860 kg at 285 km/h.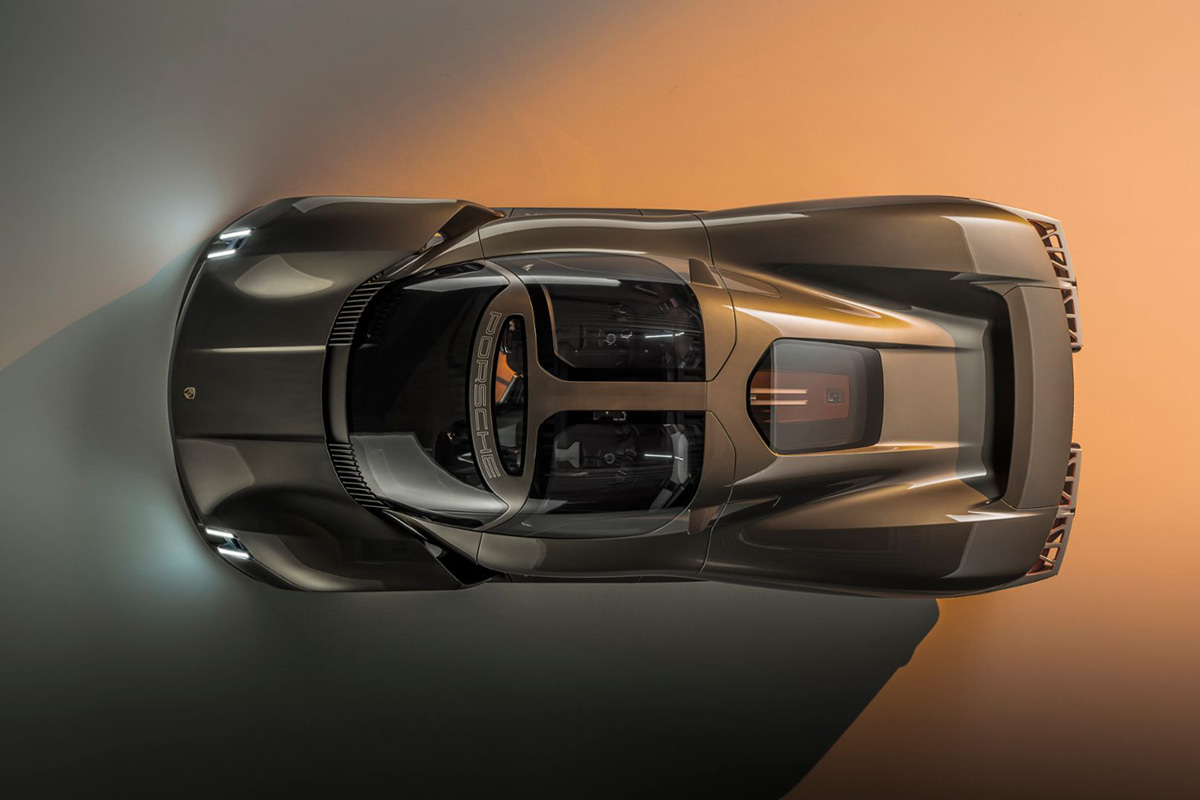 The stopwatch never lies
The interior of the Porsche Mission X is brown in color, however with white accents for the driver, both on the bucket seat and on the sports steering wheel. The electric supercar is equipped with a multitude of cameras to record, analyze and share your exploits on the track. Also note the special timing module on the dashboard, in front of the passenger. The Porsche Mission X will play a prominent role in the celebrations of 75 years of Porsche.